Sponsor Now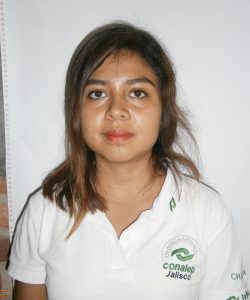 05/27/2001
8.2
Universidad Tecnologica de Mexico (UNITEC)
$1200.00
Pame is loving girl with a lot of friends. She gets along well with everyone at school and at home. She enjoys school and has very good grades in all her subjects. Her favorite subject is Spanish and her least favorite is music. She likes to run and her hero is Pope John Paul II. When she grows up, she  would like to be a teacher.
Her father, Raul, has a high school graduate. He enjoys good health and works as a cook.
Her mother, Maria, has a junior high school education. She has good health and works as a cook's assistant.
Pame shares her home with her parents and two sisters. Their home has three rooms, a bath and two bedrooms with three beds.