Sponsor Now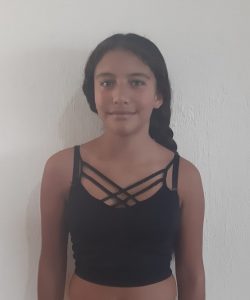 08/30/2006
9.3
Esc. Secundaria "Técnica 83"
$200.00
Marisol likes to play football. Her favorite subject at school is Mathematics and she doesn't have a less favorite one. She likes to go to school; her mother helps her a lot with her school work. She likes to spend time on her own. Her health is good and when she grows up, she wants to be a Teacher.
Her mother Liliana has a Secondary Education. Her health is regular and she doesn't have a job.
Her father José has an Elementary Education. His health is good and he works at water purifier service.
Home: Marisol shares her home with her parents and two brothers. They rent the house and it has a living room, a bathroom, a kitchen and a bedroom with a full bed and two single beds.