Sponsor Now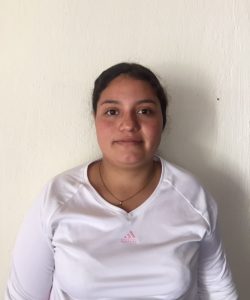 08/03/2005
8.2
CETAC #1-Preparatoria
$400.00
Gaby is a nice person she is an obedient and active young girl, she likes going to school, her favorite subject is math and less favorite is Spanish, she has few friends. She helps her parents by picking up toys and shoes. Her favorite sport is basketball.
Her mother´s name is Laura. Her health is good. She works cleaning houses and caring for older people.
Gaby shares her home with her mother, sister and brother. Their home has a rooms, a bath and a bedrooms with three beds beds.