Sponsor Now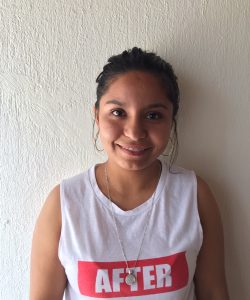 12/26/2000
8.6
Universidad Metropolitana
$1200.00
Jenifer likes to draw, write songs, she is independent, friendly, and sociable, she likes learns about civil protection. Her favorite subjects are Spanish and geography; her least favorite subject is math. She helps her parents clean the home, her favorite sport is basketball, and she would like to study criminology.
Her father does not live with them.
His mother´s name is Laura. Her health is good. She works cleaning houses and caring for older people.
Jenifer shares her home with her mother, sister and brother. Their home has rooms, a bath and a bedrooms with three beds.