Sponsor Now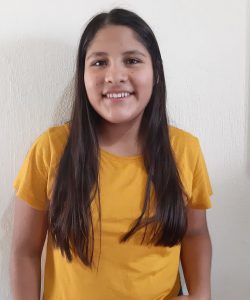 12/27/2003
88.03
UNIVERSIDAD DE GUADALAJARA
$1200.00
Sofia likes to read. Her favorite subject at school is language arts; her least favorite is Mathematics. She has many friends. Her favorite sport is swimming, and she works in a store to help her family. She would like to study interior design when grow up.
Her father, Paulo has a profession. His health is good.
Her mother, Christina has an Elementary school education. Her health is good.
Sofia shares her home with her mother, father, two sisters and two brothers.