Sponsor Now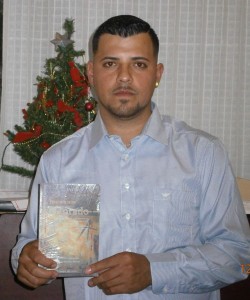 05/08/1991
95.67
Preparatoria Regional de Chapala
$520.00
Victor is a hard worker and a clever student. He is studying Prepa Abierta program in Chapala. He is working hard and attending school three times per week at nights. Victor has 95 over 100 in his marks. He likes to be called Victor. He does not know what major to study after high school graduation but certainly knows education is the key for a better future. He is thinking about what major to follow after finish finishing high school.
His father, Victor is gardener. His health is good.
His mother Gloria is domestic worker. Her health is good.
Victor shares his home with her mother, father and two brothers. Their home has a room, one bath and two bedrooms with one full bed and two twin beds.