Sponsor Now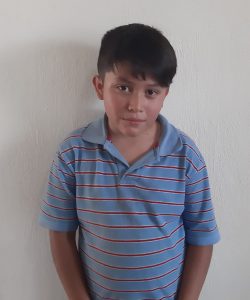 09/18/2009
8.9
Esc. Primaria "Magdalena Cueva"
$200.00
Martin likes to pay soccer. His favorite subject at school is mathematics; and his least favorite is spanish. He has many friends; and he is very sociable. Martin helps his uncle picking up his toys. His favorite sport is soccer. Martin admires his uncle who is currently his father. When he grows up, he would like to become in a "Paramedic".
His father died.
His mom Magda doesn't live with Martin.
Martin live with his auncle. MArtin shares his home with his uncles, aunts and granma. Their home has a living room, one bath and three bedrooms with four full beds and one single beds.