Sponsor Now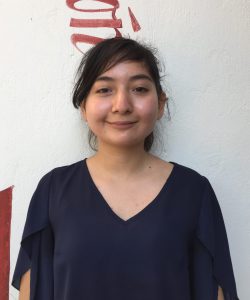 04/11/2003
99
Preparatoria Regional Jocotepec
$400.00
ANDREA WOULD LIKE TO BE A BIOLOGIST
Andrea is a nice person; she likes to stay simple and uncomplicated. She is kind of introverted, creative, and responsible. She likes to go to school, her favorite subject is Biology, but she does not like Math, she has a GPA of 99 out of 100. She would like to be a biologist because she loves animals and she would like to take care of them.
She likes to write poems, stories and listen to music. In her spare time she draws and reads, she has a few true friends, she likes to go to the Malecon for a walk with them. As a family, they like to spend time together, watching movies and playing board games. She helps her parents with the House chores and helps her mother with her own business, selling cosmetic products.
Her dad´s: name is Jorge his health is good and he works as a car painter.
Her mom's: name is Bertha her health is good, she works as a nurse in the Jocotepec hospital, and during the afternoons she sells cosmetic products.
Home: Andrea shares her home with her parents, one younger brother, and three sisters. The house where they live is borrowed; it has a kitchen, a living room, two bedrooms with three full beds, and one individual bed.