Sponsor Now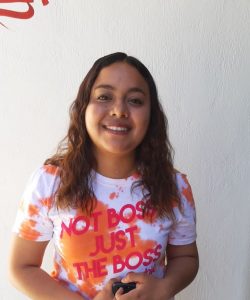 10/07/1997
87.2
Intituto Tecnologico Superior de Chapala
$1200.00
Ana is 21 years old who learn very faster, she likes draw and cooks, her favorite subject at school is cooks and her least subject is finance, she is a good person and is very friendly, she has to work to pay her education and help her parents, she likes walk, she wants to be chef, she chose this career because she likes pastry, in her part time she likes study, works, reads and walks.
Her dad´s name is Javier. He has a junior school education. He works as a technician in refrigerators.
Her mom's name is Estela. She has a primary school education. She works as a housewife.
Home: Ana shares his home only with his parents, one brother and one sister. Their home has a kitchen, one living room, and two bedroom with one full beds and three single bed.