Sponsor Now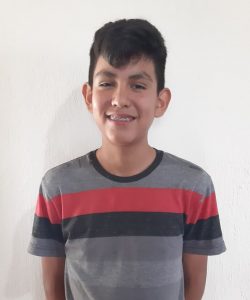 05/13/2006
6.7
Foranea #2
$200.00
"Leo" likes to made music and play the flute. His favorite subject at school is natural science and his least favorite is civic and ethic. He likes to go to school; his parents helps with their homework. He has many friends and his temperament is quiet. He helps his parents with cleaning his home. His favorite sport is basketball and his favorite character is "Batman". He would like to become in a Doctor.
His father Salvador has a junior high school education. His health is good and he works as a philharmonic.
His mother Roxana has a high school education. Her health is good and she doesn't works, she is a housewife.
Leo shares his home with his parents and 2 brothers. Their home has a bath, kitchen and two bedrooms with one full bed and two single beds.