Sponsor Now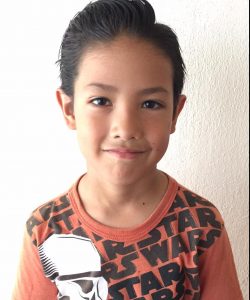 02/23/2011
9.3
Esc. Primaria "Francisco Marquez"
$100.00
Alexander, He would like to be a Chef. Alexander likes to go to school and his favorite subject at school mathematics and his least favorite is environment. He has ability for sport. He gets along well with his family and friends, her personality is be friendly. He helps his parents with the house work. His favorite sport is soccer. He chose the career of a chef because he likes to cooks.
Her dad´s name is Andret. He has an elementary school education. He works as a carpenter.
Her mom's name is Betzabet. She has a high school education. She works as a housewife.
Home: Alexander shares his home only with his parents, one brother, his grandparents and one uncle. Their home has a kitchen, one living room, and four bedrooms with one full bed and five single beds.