Sponsor Now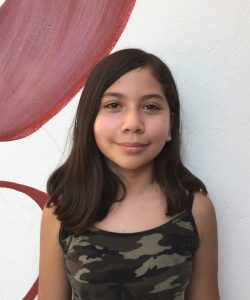 DAFNE LIKES TO STUDY.
She is a happy and obedient girl. Sometimes she is shy and quiet. She likes to go to school, her favorite subject is Naturals Science, and her least favorite is Math, she has good grades a GPA of 9.6 out of 10, she is a good student.
She likes to draw cartoon characters, also she enjoys playing with her young brother, she has few friends in school, and she enjoys to plays with them. She loves to spend time with her family; sometimes they go out and watch movies. She helps her parents with the house chores. She doesn't know what she would like to study when she grows up.
Her dad´s: name is Jorge his health is good and he works as a car painter.
Her mom's: name is Bertha her health is good, she works as a nurse in the Jocotepec hospital.
Home: Dafne shares her home with her parents, one younger brother, and three sisters. The house where they live is borrowed; it has a kitchen, living room, two bedrooms, with three full beds, and one individual bed.