Sponsor Now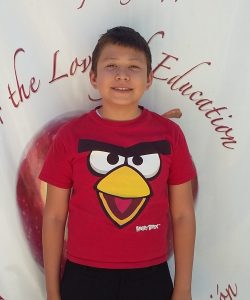 05/11/2005
9.65
Esc. Secundaria "José Vasconcelos"
$100.00
"Janaí" likes to readings animal books. His favorite subject at school is mathematics and his least favorite is spanish. His parents helps with their homework. He has many friends and his temperament is very quiet. He helps his parents with cleaning his home. He likes to play soccer and his favorite character is "Batman". When he grows up, he would like to become in a Photographer.
His father Moises has a junior high school education. His health is regular and he doesn't works because he is pensioned.
His mother Leticia has a high school education. Her health is good and sometimes works as a auxiliary nurse.
Janaí shares his home with his parents. Your home is in an area divided into bath, kitchen and bedroom with one full deb and one single bed.