Sponsor Now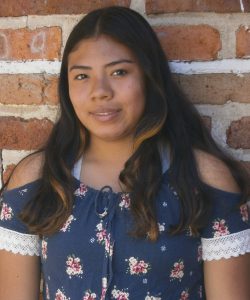 03/28/2002
8.4
Universidad Tecnologica de Mexico (UNITEC)
$1200.00
Paola likes read and dance. Her favorite subject at school is Spanish and her least favorite is Mathematics. She likes to go to the school and her mom helps with her homework when she needs and Paulina helps her mom with household chores. She has few friends. She is very quiet girl. Her favorite sport is basketball. She is studying physiotherapy.
Her dad's name is Ricardo. He has a technical career, he works as a waiter. He doesn't live with them.
Her mom's name is Ana. She has a university career in accounting. She works as an employed.
Paulina shares her home only with her mom. Their home has a living room, bath, kitchen and bedroom with two full beds. Her mom pay for rent house $90 dollars per month.