Sponsor Now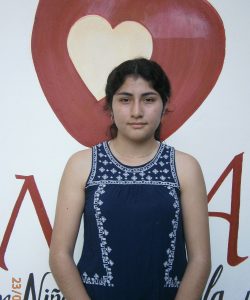 12/19/2001
93.49
UNIVERSIDAD DE GUADALAJARA
$1200.00
Noemi likes to read and play soccer. Her favorite subjects at school are Chemistry and Mathematics, her least favorite is history. She has many friends and her temperament is quiet. She helps her parents cleaning their home. Her favorite sports are soccer and volleyball. She would like to become a Business Management Administrator.
Her father Marcos has a Junior High education. His health is good, he works as a blacksmith.
Her mother Maria has a Junior High education. Her health is good, she works cleaning houses.
Noemi shares her home with her parents, one sister and one brother. Their home has a living room, one bath and two bedrooms with one full bed and two single beds.