Sponsor Now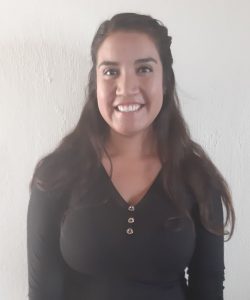 10/27/1997
93.8
Centro Universitario Ciencias de la Salud
$1200.00
Adriana, She would like to be a Nurse. Adriana likes to go to school and her favorite subject at school is pediatrician and nursing. She has skills for helps the people, be humble and sociable. She has enough friends. She gets along well with her friends and with her family. She has a friendly personality. She helps her mom with household chores. Her favorite sport is walk. Her favorite hobby is do her homework, and read books. She would like to be a nurse because when she was children she did liked help the people.
Her dad´s name is Carlos. He has an elementary school education. He works sometimes.
Her mom's name is Ana. She has an elementary school education. She works as a housewife.
Home: Adriana shares his home only with his parents, one brother and one sister. Their home has a kitchen, living room and two bedroom with two full beds.