Sponsor Now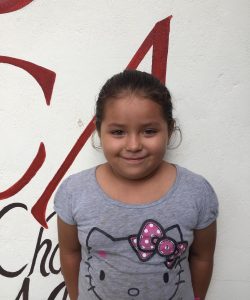 05/08/2014
N.D
Jardin de Niños 303 Rosaura Zapata
$100.00
Vanesa likes to go to school and her favorite subject at school is play with the modeling clay. She has skills in the draw. She gets along well with her family and all friends, her personality is cheerful. She helps her mother with the housework get up toys, when she grows up she would like to be a teacher because she wants to teach other peoples, in her spare time she likes to watch television, paint in her book and play with her toys.
Her dad´s name is Jesus. He has high school education. He works as a gardener.
Her mom's name is Celene. She has high school education. She works as a housewife.
Home: Vanesa shares her home only with her parents and one sister and one brother. Their home has a kitchen, one living room and one bedroom with one full bed and two single beds.