Sponsor Now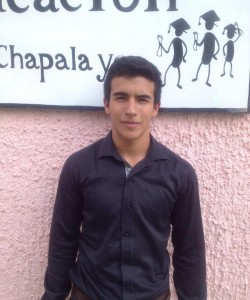 09/04/1997
76.8
Preparatoria Regional de Chapala
$520.00
He lives with his grandparents. He likes sports and gymnastics. His favorite subject is chemistry and least favorite is history. He is friendly and quiet. His favorite sport is soccer and his hero is Randy Orton. He would like to be architect.
His grandfather, Agustin, is 65 years old. He is a disabled person.
His grandmom, Catalina, is 59 years old. She is a domestic worked.
Their home has three room, a bath and two bedroom with four bed.su materia menos favorita es ninguna