Sponsor Now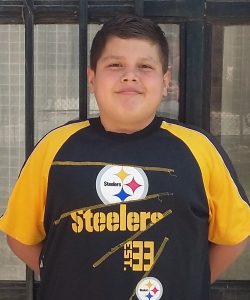 10/30/2005
9.5
Esc. Primaria "Ramón Corona"
$100.00
Elihud likes cycling and play soccer. His favorite subject at school is mathematics and he has many friends. His parents helps with their homework. He has a cheerful temperament. He would like to become in a Doctor or Teacher.
His father Benjamin doesn't live with them.
His mother Margarita has a junior high school education. She sells beauty products. Her health is good.
Elihud shares her home with her mom and two sisters. Their home has a living room, one bath and two bedrooms with two full beds and two single beds.