Sponsor Now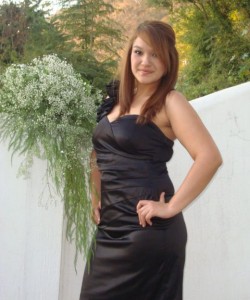 Brenda is very friendly and gets along well with everyone at home and at school. She enjoys studying and is in eighth semester of chemical engineering in university. She gets help from her sister when needed; and, to help her mom, she cleans the house. She enjoys swimming and would like to finish her career.
Her father, Fernando, is 61 and has an elementary school education. He's in poor health and can't work.
Her mother, Teresa, is 65 years old and also has an elementary school education. She has good health and works as a sales person and makes a small amount each day.
Brenda shares her home with her parents and an aunt. It has four rooms.