Sponsor Now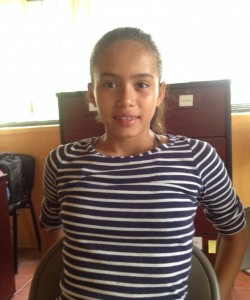 09/27/2002
9.0
Esc. Secundaria "Técnica 83"
$320.00
Dany is a girl who has a lot of friends and gets along well with everybody. She enjoys dancing and playing basketball. In school, her favorite subject is math; her least favorite subject is Spanish. She helps her parents with the household chores and helps her younger siblings with homework. When she grows up, she would like to be a doctor.
Her mother, Yuliana, is 27 years old and is in good health. She has a junior high school education and works as a maid.
Dany's home has three rooms, a bath and one bedroom. She shares her home with her mother and two other siblings.