Sponsor Now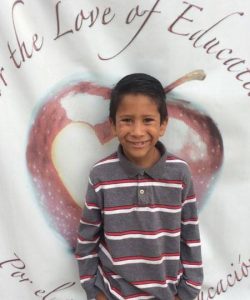 05/07/2009
8.6
Esc. Primaria "Jose Ma Morelos Y Pavon"
$100.00
Leonardo likes to act. His favorite subject at school is artistics and his least favorite is Spanish.
He likes to go to school. Hehas a lot of friends and herhealth is good and when she grows up, she wants to be an actor.
Her mother Alejandra has a truncated university school education. Her health is bad and she's a housewife.
His father José is a rich water.
Leonardo shares his home with his mom, with his dad and his brother.
Their Home has a bathroom, a kitchen, a living room and a bedroom with one full bed and two single beds.