Sponsor Now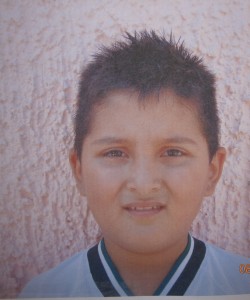 02/21/2006
8.3
Esc. Primaria "Ramón Corona"
$220.00
His favorite subject is math and least favorite is reading. Her mother helps with homework. He is sociable and friendly. He helps her mother selling bread. His favorite sport is soccer.
Her mother, Bertha Alicia Arroyo is 31 years old. Her health is good. She works selling bread.
Home: Their home has a room, a bath and two bedrooms with two beds.