Sponsor Now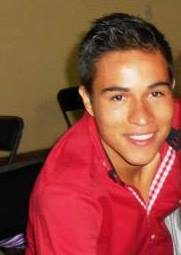 Gustavo is a quiet young man who enjoys all sports. In college his favorite course is philosophy and his least favorite is chemistry. He gets along very well at home and in school and has a lot of friends. He does chores around the house and helps his sisters with their homework. He likes to play volleyball and basketball and would like to be a physical education teacher. His specialty is swimming.
His mother, Maricela, is 41 years old and has a junior high school education. She has good health and is a housekeeper.
Gustavo shares his home with his mother and two sisters. The house has one room, one bath, two bedrooms and two large beds.